Well hello there, you've found our guide on how to get more people to attend your virtual event.
Remote corporate events. You can love 'em or hate 'em, but virtual events are part of everyday office life.
Today, it's your turn to host one.
Maybe you're hosting a training event or a product launch. Maybe it's a sales kickoff or a conference.
Each of these virtual events is unique in its content and purpose.
But no matter what the goal of your event is, you can't accomplish it without people showing up, right?
Right?
Unfortunately, getting more virtual event attendees is easier said than done.
Today's populace is fatigued by the stream of invitations, information, and opportunities zooming relentlessly across their screens.
Unless you can stand head and shoulders above the rest, your audience will regard your virtual event with the same enthusiasm they have for all the others.
That is, a barely measurable amount.
So how do you attract the notice of potential attendees and make them jump at your registration link?
How do you get the registered attendees to show up to the event?
We've got 15 answers for you! At Jelly Donut Events, we've helped scores of event planners turn their virtual and hybrid events into smashing successes.
This post covers our favorite strategies for getting more attendees at your virtual (and in-person) events.
How to Build Hype for Your Virtual Event
Webinars, online launches, and virtual seminars are a dime a dozen. The key to getting your customers' attention is to interact with their lives beyond the screen.
It's not a dream. It is not a drill. It's not an empty promise.
Your offer speaks to real-life pain points and builds harmony between their often disjointed digital and physical realities.
But there are lots of great options, as we'll outline below.
15 Proven Ways to Get More Virtual Event Attendees
1- Make Smart Use of a Registration Fee
Should you charge a registration fee?
You might think setting a barrier to entry would reduce attendance at your virtual event. But the arguments for requiring a registration fee are pretty compelling.
For one, charging a registration fee increases the perceived value of your event. It pushes back against the "everything is free online" mentality that makes people think they can find the same offer you're making elsewhere.
Second, a registration fee will boost the attendance rate among those who registered. Time is money, right? Once people make a financial commitment, their time follows.
Third, you can create urgency and boost signups by starting with a discounted registration fee and increasing it as the event date draws near.
2 – Offer Early Bird Incentives.
Charging a fee makes sense for information-based virtual events such as conferences, training, or networking functions. But if you do some industry research and decide that a registration fee won't work for your particular event, you can still drum up urgency with early bird offers.
For example, give your first 20 registrants bonuses such as deep product discounts or access to a private Q&A with your guest speaker. Give your next 50 registrants perks like coupons or early access to recordings.
Whatever incentives you offer, communicate the benefit of signing up as quickly as possible. Then, a few days before the event, send a follow-up email that offers additional perks to people who confirm their plans to attend.
3- Referral Programs Increase Virtual Event Attendance
A referral program for your event allows word of mouth to spread quickly and brings in a larger,  more closely connected audience.
When someone refers one of their friends or family members to an event, it builds excitement and increases the event's trustworthiness.
You can give your attendees incentives for referring others – such as coupon codes, entrance into a prize drawing, or extra swag — and turn these "micro-influencers" into powerful advocates for your event.
4-Tailor Marketing Efforts to Granular Customer Segments
One of the most effective strategies to get more remote event attendees is customizing your marketing efforts based on customer segmentation. By targeting specific audiences, such as niche communities, you can leverage connections and speak directly to people's interests.
You could also focus on specific demographics, such as mobile users, to create tailored campaigns that reach people who have previously attended virtual conferences.
Getting more attendees is not just about casting a wide net – sometimes, a laser-focused approach works better!
5 – Network with Influencers to Increase Your Audience
Building an audience from scratch is like reinventing the wheel. Part of your niche-based marketing strategy can be to partner with influencers that already have a following in your industry.
We call it the "Take Me to Your Leader" strategy.
Find the leaders among your target audience.
Influencers can get your event in front of the eyes and ears of their already-loyal backers.
This strategy isn't just about the numbers; people trust and feel a close connection to businesses that their favorite online personas recommend.
6- Build Suspense with a Soap Opera Email Sequence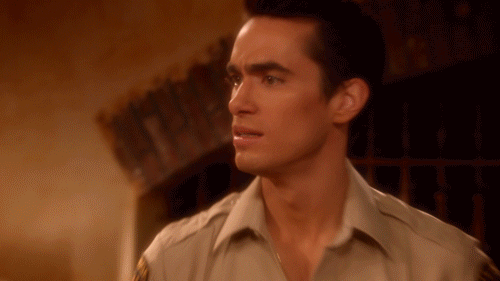 Building suspense with a soap opera email sequence is a powerful way to keep your audience engaged and eager to read your next message.
Start by creating a compelling storyline that resonates with your readers' emotions and desires.
Introduce relatable characters with deep-rooted motivations, and set up conflicts or dilemmas that will drive your story forward.
As the sequence unfolds, strategically use cliffhangers at the end of each email to create a sense of urgency, leaving your readers yearning for resolution.
Use pacing effectively, gradually revealing key pieces of information while withholding others, to maintain a steady flow of anticipation.
Throughout the series, weave in subtle foreshadowing to hint at future developments, keeping your audience guessing and speculating.
By expertly balancing these elements, you'll create a soap opera email sequence that grips your readers, ensuring they remain captivated and invested in your narrative.
For a great example of a soap opera series of emails, go and sign up for the Vancouver Coffee Snob newsletter. It's a three-day series of hilarious emails with great examples of cliffhangers and a solid CTA at the end.
7 – Make Your Event Details Stupid-Easy to Find
This one should be obvious, but it's overlooked way, way too often.
As the event coordinator, you should personally double-check your website, social media, event app, and email blasts.
This helps to ensure that the Who, What, Where, and When of your future events are front and center.
If your audience can't figure out how to register for your event or how to participate once it's running, you're dead in the water.
8 – Include Opt-in to Add Event to Attendee's Calendars
Here's another simple but highly effective method to increase virtual event attendance: Make sure your registration form includes an opt-in to sync your event directly to your attendees' calendars.
That way, when it's time to rock and roll, there won't be any missed curtain calls!
9 – Create an App for Your Virtual Events
Did you know that creating an interactive app is one of the best ways to turn your digital audience into engaged participants?
Features such as quizzes, polls, and games encourage attendees to engage with your content even before the actual event begins.
You can build both anticipation and community by allowing real-time interaction between registrants.
Imagine how awesome it would be to see creative conversations around your chosen topic unfold as the words "powered by Your Company" adorns the top of the screen.
An app will not only enrich the attendees' experiences but can also collect a wealth of data about people's interactions with your virtual content.
Then you can use this information to make your next event even more targeted!
10- Make it More than a Sales Event
We love the principle of giving more than you take.
Even if you're hosting a product launch or a sales event, add value to your online meeting by providing genuinely helpful information delivered by a top-notch speaker.
Work with your speaker to prepare hilarious or valuable video content and drip it to your audience as your event approaches.
Tease your mailing list with these sharable soundbites that start solving their problems from the day they subscribe. Give them the good stuff; they'll love it and be back for more.
11- Offer On-Demand Content Wisely
Don't let your customers assume that if they casually subscribe to your mailing list, they'll be able to watch the replay of your event at any time.
"Anytime" can turn into a perpetual "later," and you need more commitment than that!
Depending on your industry, offering webinar replays may increase the number of signups you get.
But it may also decrease the percentage of people that show up for real-time interaction.
So instead of offering recordings of the entire event to all your followers, reserve them for those who give you an additional layer of commitment.
This could be referring a friend or interacting in the live Q & A.
12-Include Hands-on Activities to Increase Virtual Event Engagement
Pro tip: Don't invite your customers to a sales event.
Instead, ask them to have coffee with you.
Incorporating a hands-on activity like our Virtual Coffee Tasting makes your online event a genuinely immersive experience.
It's simple to set up.
First, we will ship each of your customers a kit containing some of the most delectable coffee on the planet.
Then we'll co-host your event with your sales team, creating an itinerary something like this:
Introduction
Coffee Tasting 1: A rich, bold dark roast.
Sales Pitch
Coffee Tasting 2: A smooth and comforting medium roast.
Product Demo
Coffee Tasting 3: A bright and vibrant light roast.
Closing Remark
Our award-winning host and incredibly delicious coffee will engage your customers' minds, hands, and taste buds.
As such, they'll associate your offer with warmth and goodwill.
Giving your guests top-quality coffee will also communicate that your company values them, and you'll do your best to serve them, even if it has to be remotely.
If coffee tasting events aren't your, er, cup of tea, we also have tea tasting and build-your-own latte events.
13 – Personalize the Invitations
In an informal age where wedding invitations are doled out over Facebook, mailing your customers a classy print invitation will make a valuable impression.
Don't underestimate the effect that high-quality paper, an original design, and a real handwritten "Dear Name" can have on customer perception.
A personalized invitation that clients can touch and hang up on the fridge signals that your event has the power to elevate their everyday lives. It proves that you're willing to invest in their success.
At the very least, it won't get tossed out with junk mail.
This gives your name and logo a chance to linger on potential customers' desks for a while. Great for brand recognition, right?
14 – Relate to Customers' Pain Points.
As you plan your virtual event, take a second for introspection. Do you like to go to virtual events? Honestly? Why or why not?
It's tough to feel connected when the speaker is in 2D space and distraction is just a click away, isn't it?
To assure your audience that your event is better than all the other virtual events, you'll have to speak to their pain points.
Promise them that you won't waste their time. Assure them that, if they attend, they'll get their real-time questions answered by a real-life expert (and not just a chatbot!).
Guarantee that they'll have an immersive experience with your product that will equip them to make an informed choice about whether it's a good fit for them.
15 -Host Multiple Events in Sequence
Before your first virtual or hybrid event is in the history books, start your next event moving down the pipeline! This way, your future events can ride the momentum of your first one.
Immediately after the event, gather feedback, give virtual attendees pre-recorded videos to share, and brainstorm other ways to capitalize on your popularity.
Then implement the ideas you collect from event #1 to make event #2 absolutely unforgettable.
Conclusion
We hope these ideas got your creative wheels turning and renewed your enthusiasm for hosting a virtual or hybrid event!
Even if there isn't time to implement all of these strategies for your current launch or webinar, we encourage you to repeat step #15 again and again until you're a virtual event pro.
Because when it comes to hosting virtual events, practice does make perfect.
If you don't want to wait until you have several events under your belt to deliver the perfect experience to your customers, reach out to us at Jelly Donut Events.
We have years of practice and hundreds of testimonials from delighted virtual event attendees across the US and Canada. We can help you drum up interest and deliver on your promises.
Best. Virtual. Event. Hack. Ever.