Believe it or not, the Not Safe For Work Parties Volume 1 article started life as something WAY more innocent.
I wanted to create a nice list of some endearing stories… something to feel good about.
(We did eventually do that, which I'll post eventually).
But something much more entertaining happened when I reached out to my network for stories…
I found that SO many people had a crazy or fun work story to share.
Or at least knew someone who knew someone with one.
So this blog post quickly morphed from "Great Work Party Stories" to "Not Safe For Work Party Stories"!
Not Safe For Work Parties Volume 1
OK, first a disclaimer.
Some of these stories are VERY unprofessional.
If you're reading this at work, be warned.
Transparency: I've rewritten a lot of these anecdotes to flow better and heavily sanitized any names and obvious identifying details!
HR Tyrant Sets Her Hair On Fire (Featuring a Punch Bowl Fire Extinguisher)
"We had an absolutely awful HR director, who would constantly prowl the office looking for people to reprimand. I don't think anyone in the company liked her.
Our Christmas party was 80's themed so she had used a couple of cans of hairspray to achieve the big hair look.
I'm still not sure what exactly happened – she may have gotten too close to a candle or someone may have done it intentionally, but at one point her hair caught fire. Like, big time.
One of our admin staff took the opportunity to pick up the GIANT punch bowl and hurl the whole thing at her.
She was SOAKED but it put her hair out."
Sassy CEO Invites 10000 People to Party
"I worked in IT and deployed Mail Chimp to communicate with our customers.
Against my recommendation, we also used this email system to communicate internally for work reasons like events, monthly updates etc.
Our CEO was planning a small management-only mid-year event, so he used this system to email them.
Only he accidentally emailed all ten thousand of our contacts, inviting them instead.
The best part – he started the email "Sup, b*tches!""
Tiny Ninja Defuses Angry Sales Bulldog
"We had a huge sales guy (maybe 6ft 5") who also happened to be one of the most hot-tempered people I've ever met.
At a Christmas party he got into a drunken argument with another sales guy.
When the shoving started, one of the wives got caught in the crossfire and almost knocked over.
Out of nowhere our CEO's tiny assistant who was probably 5ft 2 and 90lbs soaking wet, threw herself into the fracas and performed the most amazing ninja arm hold move I've ever seen. She had the sales guy bent over the table totally unable to fight back.
I don't think she paid for another drink at the bar ever again and the sales guy calmed down a LOT after that moment"
Butt Based Bandit Botches Bonus
"Our young sales team was well known for crazy antics at work events so they were told they'd get a bonus if they made it through a work event without causing any trouble.
They almost made it until one of them ended up in the ER after trying to photocopy his butt and one of his colleagues smashed the glass he was sitting on using a beer bottle.
The bonus never happened and the guy had a few stiches where the sun don't shine."
Horse Boxing. I literally have no better way to title this disaster.
"We were all flown up to an incredible end-of-year party in our CEO's upstate ranch. We're talking all the alcohol you can drink.
Our CEO had a stables with some racehorses. One of them took a disliking to my swaying, loud and drunk co-worker and bit him.
My co-worker responded by swinging a punch, missing, then getting absolutely pummeled by the horse, who swung his head into my coworker, sending him flying."
Man Gets Drunk in England, Wakes up in France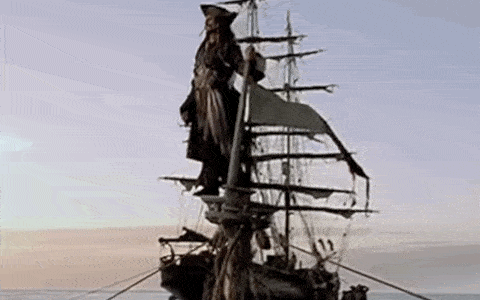 "We had a huge year at work so there was a massive blow-off to celebrate. We partied in London, UK and I have absolutely no memory from about 10 pm onwards.
I woke up fully clothed in a hotel room with no idea how I got there.
When I looked at my phone I saw the carrier was French. Yep, I'd somehow managed to get to France, drunk.
I went down to the lobby, still drunk, and asked the girl "Parlez vous Anglais?"
She did, indeed, speak English… because she was English.
Turns out I was in Dover, which is so close to France that I'd picked up their telco's signal."
How to Hold an Event That IS Safe for Work!
At Jelly Donut Events we pride ourselves in hosting work parties that, so far, have involved no one catching fire, no horses assaulted, and definitely no body-parts photocopied!
However, we make no guarantees you won't end up in France after one of our events.
If you're interested in chatting to us about any of the fun virtual team building events we offer, send us an email on [email protected] or use the form below to reach out.