We live in a world where understanding the benefits of team building activities is more important than ever.
Forbes recently stated that team building is the most important investment you can make.
Building team unity can be challenging. Especially when people work remotely or are not able to meet up and have face-to-face conversations.
In this blog post, we will discuss the benefits of team building activities and how they'll help you grow and nurture your team!
If you want to skip ahead to our list of team building examples, click here.
16 Benefits of Team Building Activities in 2022
Better Communication
Team building activities allow team members to communicate in a variety of ways. When working remotely it's easy to neglect regular communication.
Team building events can lead to meaningful conversations that might otherwise be missed.
Other times team members may feel like they don't have the same understanding or awareness of their co-workers. This is because they work remotely and only interact through online communication.
The right activities can reveal team members' personalities. Often this will help them learn how to communicate on a more personal level.
Increased Productivity
Team building activities can help team members feel more productive in their work.
Individuals need a sense of camaraderie and purpose to motivate them to work harder. It may be easy to become discouraged if team members are working remotely. It's easy to feel like they're not making a difference.
Activities can provide team members with the opportunity to come together in a group and collaborate on goals. It's easier to get live feedback from each other. This in turn will help them gain confidence that their contribution is meaningful.
Team Building Activities Improve Morale
Team building activities can help team members feel more confident in their abilities.
During events, they'll get to hear feedback from each other in real-time. This will help them see their own strengths and weaknesses.
Activities can also provide team members with the opportunity to get a break from work and have some fun.
Improved Relationships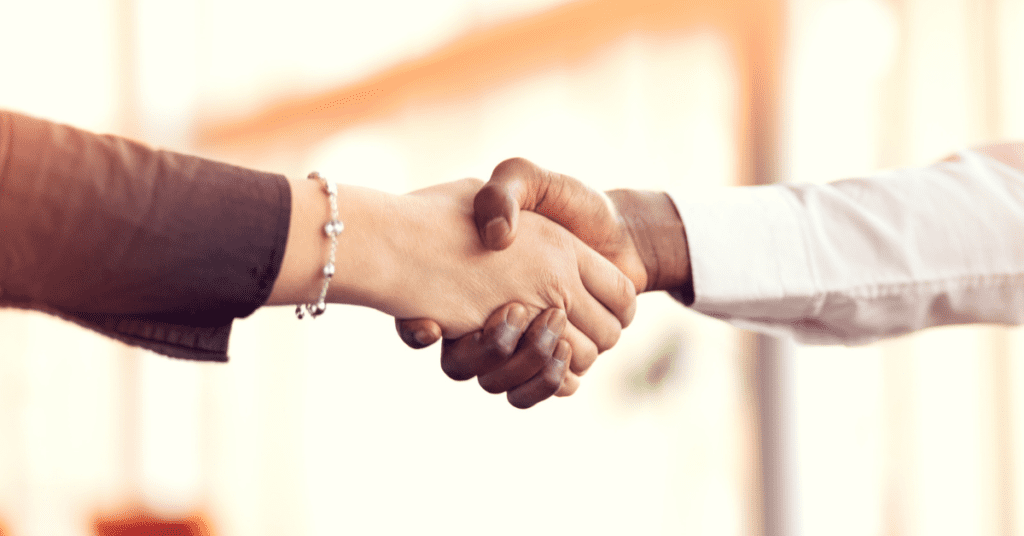 Engaging team building activities will likely lead to improved relationships within the team.
This is because team members are interacting more with each other.
Especially when working in a hybrid or remote group.
Team members may feel relieved of some social anxiety that they were feeling before team building.
This leads them to enjoy time spent with team members even more.
Improved Performance
Team building activities are great for team performance in many ways, including better communication, increased productivity, improved morale and confidence.
These things will help team members feel more accountable for their results as well.
Team members may be tempted to slack off if team members are remote.
Activities can help team members feel like they're part of a team and accountable for their work, which will motivate them to be more productive in the long run.
Increase in Motivation
Team building events can help team members feel more motivated to work together on projects, which will lead the team as a whole to perform better.
Leadership Qualities Are More Obvious
Team building activities can help team members identify their own leadership qualities.
Leaders often need to be able to lead team members in different situations where team members are not always around each other, and team building events provide a way for team leaders to test themselves out in these circumstances.
Creativity is Encouraged
Team building activities can also help team members work more creatively.
Team members learn how to interact with each other in new ways and it teaches them how different people communicate.
This in turn will likely lead to team members feeling like they have a broader range of creative skills and may expose skills they never knew they had.
Improved Self-Esteem
Team building activities will also likely lead to team members feeling better about themselves.
Team members will learn ways of communicating that help them feel better about what they have to offer the team, both online and offline.
Improved Mental Health
Structured and concise events can also help team members feel less stressed and more confident in themselves.
Team members may be able to find ways of better coping with stress, which could lead to improved mental health overall.
Improved Feelings of Responsibility
Team building activities can also help team members feel more responsible for their work.
Team members have a better understanding of what team and team member roles are, as well as how to communicate with each other in different scenarios or through different mediums.
Improved Communication Skills in Different Situations
Team building events can help team members communicate better in different situations.
Leadership skills are an important part of team unity because team leaders need to know how team members will react or behave when they're not all together.
Activities that allow for virtual communication and online collaboration are great for this.
Team Building Activities Boost Company Culture
Team building activities can also help team members feel more connected to the company culture and team spirit.
Employees are not always in the same location, but they'll share a common experience at team events.
This will create an environment for team members that's easy to connect with each other on a personal level as well.
Creates Shared Memories
Successful events can create shared memories that team members will remember for a long time.
This is especially true if team events are memorable and fun, which increases team morale as well.
Team bonding may happen more easily because of these shared experiences.
Develops Problem-Solving Skills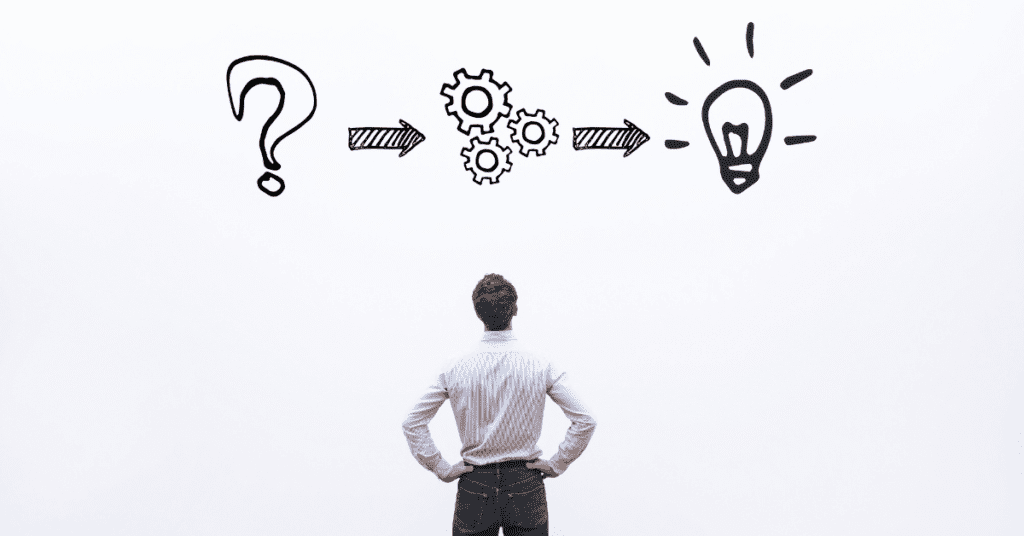 Team building activities can help team members to develop their problem-solving skills.
Groups members will learn how to work together, which is key for teams of any size.
Team leaders and managers need team members who are reliable in different situations where the team might not all be there.
This could mean that team unity isn't always possible with these team members.
Team Building Activities can Help Team Members Learn How to be More Inclusive
Team leaders will need team members who are willing to listen and understand different perspectives in order for team unity to happen.
This is a skill that every employee needs, which leads to improved team morale and better performance overall.
In Conclusion: Team Building Activities are AWESOME
If you're looking to increase your productivity, improve performance and create a better workplace for all of your employees, it may be time to consider the benefits of team building events.
We offer an assortment of programs that can help with these goals in one day or less!
Whether you're trying to get everyone on board with a new initiative or just want to break up the monotony at work, we have something perfect for you.
Team Building Activities Examples
We've given you a huge amount of reasons why, but now let's look at some fun team building events available to you.
A Coffee Tasting Event
Perfect for: A morning perk up or even a great addition to a sales kickoff.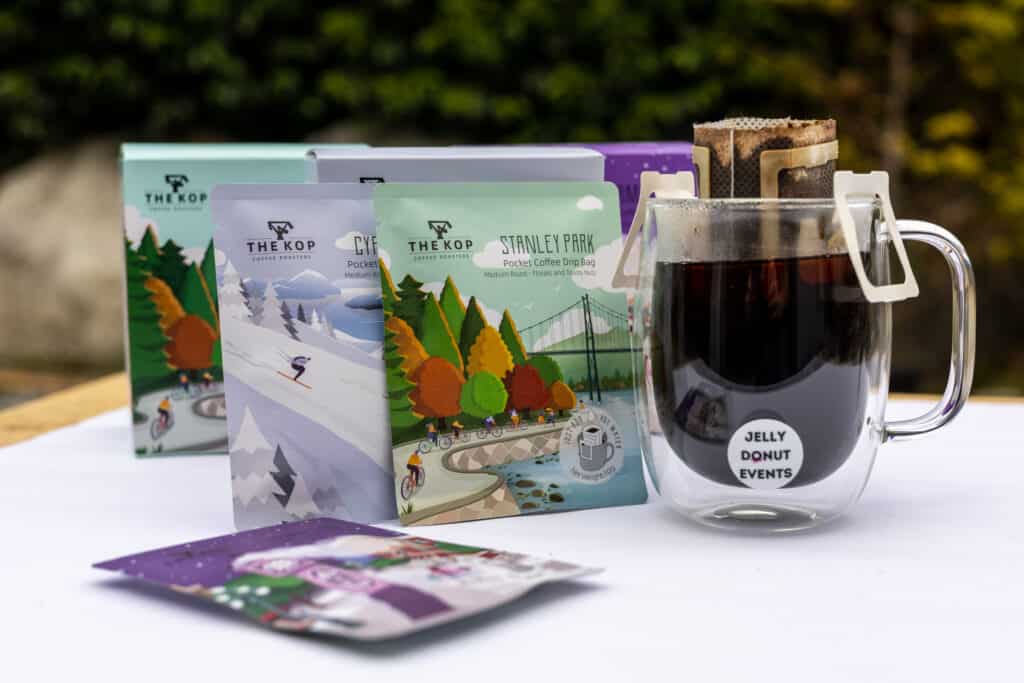 So many team bonding moments happen over coffee when you're in the office that there's no denying how magical this drink is.
Recreate that feeling with a coffee tasting event for your team, led by a coffee expert.
You can choose from five fun events:
Straight up Coffee Tasting – Three amazing black coffee drinks that get more interesting as you progress through each.
Build Your Own Lattes – This is a hands on event for teams that love to channel their inner barista and build three of their own drinks!
Tea Tasting Event – Lower the caffeine levels and focus on complex and fruity tea drinks.
Coffee and Tea Tasting – For those teams that have coffee and tea lovers in them.
A Lock Picking Class
Perfect for: Adventurous teams that want to learn a truly unique skill.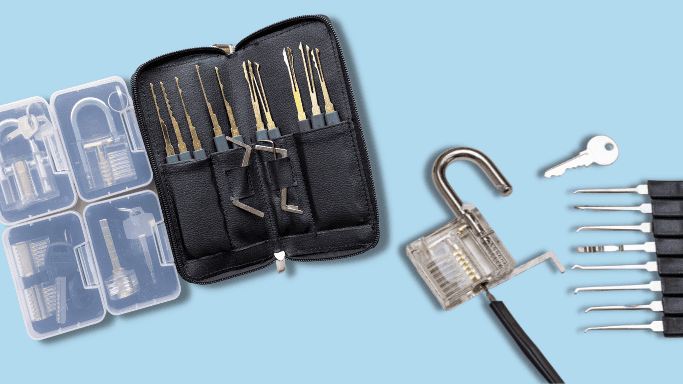 Channel your inner secret agent and learn how to exploit locks and padlocks.
You'll be taught by someone whose former job was to break into buildings (legally of course) to test security!
You'll be sent all the tools you need to participate and a padlock to practice on.
By the end of the session, you'll know how locks work and how to exploit them.
Click here for more info on Lock Picking Events.
A Happy Hour Event
Perfect for: Later on in the afternoon, when the work is done!
When the day is over and the bar is calling, a happy hour event is perfect for those teams that like to bond with booze.
Beer Tasting Event – Your team gets to relax with several craft beers, while learning about how they're made with a beer expert.
Wine Tasting Event – Get classy with a selection of craft wines, sent to each of your attendees. Learn how to sample them like a pro with a wine expert.
Whiskey Tasting – Break out the kilts and join an expert host as they take you through the Highlands of Scotland… with several types of Whiskey!
How Can We Help With Your Team Building Activities?
At Jelly Donut Events, we specialize in hands-on, interactive virtual events.
Each event is designed to bond your team by developing connections and relationships.
We do this all in the most fun way possible, taking 99% of the organization's work off your shoulders.
Reach out to us today using the form below if you'd like to chat about how we can help you plan the perfect virtual team building event.