The holidays are made for gathering with the people you want to keep close to, celebrating all you've accomplished together, and building a unified spirit for the year ahead.
But how do you beat the holiday blues if your family is spread across the country or your workplace has gone remote?
You host a virtual holiday party, of course!
At Jelly Donut Events, we've helped hundreds of clients throw virtual holiday parties that became the talk of the town – or the workplace.
We know which holiday traditions translate well to a remote experience and how to help your guests feel comfortable celebrating on a virtual platform.
So, without further ado, we'd like to present our list of the absolute best shining-star-on-top party ideas that will have your guests smashing the Yes button on their virtual RSVPs.
In this article, you'll discover:
The best virtual holiday party ideas
What is a virtual holiday Party?
What do you do at a virtual holiday Party?
virtual holiday Party Sample Itineraries
How to Plan a Team-Building Virtual Event
So consider this your complete guide to hosting an awesome online holiday party!
28 Amazing Virtual Holiday Party Ideas for 2022
1. Kindle Good Cheer With a Virtual Holiday Party Theme
Set a festive tone by choosing a creative theme for your party and invitations.
Your online holiday party theme could be based on a favorite holiday movie, or you could have a Western-themed "Ho ho ho-down."
You could "sleigh" a formal black tie or go a little edgy and host the Best Elfin' Holiday Party Ever.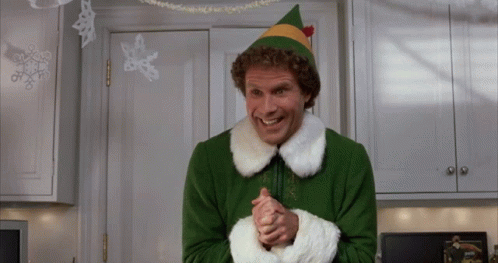 2. Signature Snacks. 
Food is fellowship.
When we share our food, we share a piece of our lives with others, even if they're across the country.
The week before your party, mail a parcel of unique holiday snacks such as roasted chestnuts, marzipan, or Turkish delight to every member of your team.
Then open and try them together for a common experience of festive flavor.
3. A Virtual Coffee Tasting – But the Java is Real
Don't stop at food.
Hot chocolate may be expected at office Christmas parties, but, really, everyone was hoping you'd serve coffee.
Make their holiday wish come true by throwing a Coffee Tasting event!
At Jelly Donut Events, we'll treat your family or remote employees to an unforgettable holiday party hosted by Tom, the charismatic award-winning "Vancouver Coffee Snob."
We'll send each of your guests a coffee-brewing kit, complete with instructions on how to brew the hands-down best cup of coffee at home.
Then, day of the event, Tom will help you learn to identify individual flavor notes using three selections from the finest beans grown on planet Earth.
Coffee tasting is one of our favorite virtual holiday party ideas because it leaves your guests with great memories, the skill to sip like a connoisseur, and plenty of leftover coffee.
Check out our blog post – 6 Virtual Coffee Tasting Event and Class Ideas here.
4. Virtual Latte Tasting
Are you more of a latte fan?
We offer a Virtual Latte Tasting as well!
For this event, each of your online holiday party guests will learn how to construct three different latte drinks and mark the flavor differences between them.
Then, favorite beverages in hand, your team members will be warmed up to relax and enjoy each other's company – even if it's virtually.
5. Holiday Brunch
Who says that a Zoom Holiday party has to be in the evening?
Break tradition and host a virtual holiday brunch!
Send your guests a gingerbread pancake recipe to prepare, turn on some cheery tunes and brighten everyone's spirits before jumping into the workday.
This idea pairs perfectly with our virtual tea or latte tastings!
6. Ugly Sweater Contest
What should you wear to a virtual holiday party?
Answer this question for your guests by incorporating a best (or worst) dressed contest into your event!
If tacky sweaters aren't your thing, you could award prizes for "best Holiday costumes" or "biggest Santa hats."
7. Festive Pajama Party. 
It's no secret: we all know that if the cameras aren't on, remote employees work in their pyjamas.
So the day of your party, go ahead, turn on the cameras and let those plaid PJs shine!
Extra points if you bring the kids in matching holiday jammies.
8. Meet the pets!
As long as everyone is at home, you can get to know your remote employees more personally by giving them a chance to introduce their fur babies.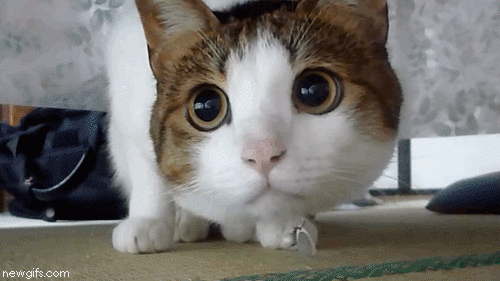 Or real babies.
Or pet rocks?
Anyway, there's nothing like a bit of cuteness overload to help people relax and spark conversation.
9. Holiday Season Trivia
Test your guests' knowledge of all things December with a trivia party!
Curate a list of trivia questions about year-end holidays from around the world, including Kwanzaa, Hanukkah, and the winter solstice.
You could also include trivia about holiday movies or the origin of Christmas traditions.
Who here has heard of Belsnickel?

10. Virtual Secret Santa Gift
The anonymous gift exchange is a time-tested virtual holiday team-building event.
A few weeks before your party, use an online Secret Santa Generator to assign each guest a name to whom they'll send a gift via Amazon.
At the event, have everyone open their gifts together over video chat.
11. Host a Give-Back Party
No matter what time of year it is, giving back to those in need always feels good.
Consider hosting a give-back event if you want to give your virtual holiday party a charitable twist.
You can choose a local charity or cause that's important to your team and have everyone donate what they would have spent on their Secret Santa gifts.
12. Movie Night
Poll your guests on their favorite classic holiday movie, or choose a new film released this year that no one has seen before.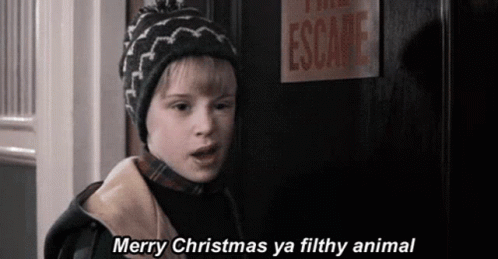 Then have everyone grab their popcorn, join a video call, and press play at the same time.
The best part about watching a film over Zoom? Those who want to watch the movie in peace can hit the mute button on the commentary.
13. Virtual Learn Lock-Picking
Step aside, Holiday Bingo.
We're kicking virtual holiday party games up a notch by throwing a Learn Lock-picking virtual holiday event.
In this virtual holiday party idea, your group will be sent lockpicking kits that they are then taught to pick by a professional security expert.
And by expert, we mean someone who was paid to break into buildings for a living!
This is one of the best virtual holiday party games for a large office holiday party because it gives even more introverted employees a chance to participate hands-on.
Not only unique and fun, but a lock-picking class is also a stellar team-building experience.
If you can crack this challenge, you can solve any problem together.
14. The Great Virtual Bake-Off
One of everyone's favorite things about the holidays is the delicious food!
If you're looking for a way to get your team members in on the fun, why not have a virtual bake-off?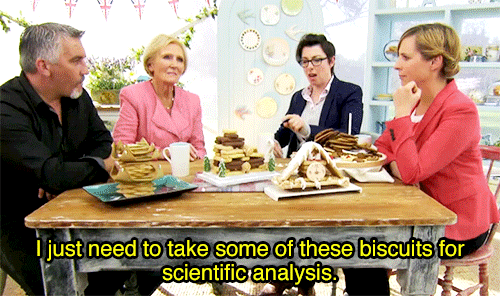 Everyone can make their favorite holiday treat and share pictures (or videos) of their creations with the group.
The prize could be something like a gift card to a local bakery.
15. Holiday Craft Party
Half the fun of Christmas is in the decorating, right?
So why not bring that same spirit to your virtual party?
Attendees can break out their crafting supplies and make homemade decorations while listening to a festive playlist.
You can even hold a contest for the best-decorated space.
16. Victorian Christmas Tea
Take your virtual holiday party back in time and host a full Victorian Christmas tea!
Your guests don't need to dress like they stepped off the set of Downton Abbey.
But you can get into the mood with a virtual tea tasting and British scones served with lemon curd and clotted cream.
17. White Elephant Virtual Gifts Exchange
Come prepared for surprises if you host a White Elephant gift exchange, where regifting is allowed or even encouraged.
A couple of weeks before the party, randomly assign a recipient to each guest and have them mail them their gifts anonymously. (Everyone can put the host's return address on the package.)
Then, on the day of the party, everyone can join a video call and start unwrapping them.
18. Share Holiday Traditions
The holidays are a time to remember and cherish your family's unique heritage and traditions.
If you're looking for a way to connect with your remote teams and build community, why not have everyone share their favorite holiday tradition?
19. Have a Shopping Party
If your holiday event is still a couple of weeks before Christmas, your team can go virtual shopping together!
Those who are last-minute shoppers can ask the group for advice on picking gifts for the tough ones on their list.
You could also select a charity such as Toys for Tots and suggest everyone shop for a child in need. Make it a competition to see who can find the best deals!
20. Caroling Competition
This is one of our favorite virtual holiday party ideas because it gets everyone involved.
To start, split your team into small groups and give each group a few minutes to come up with a creative rendition of their favorite holiday carol.
Then, have each group perform their carol via Zoom (or your video conferencing platform of choice) for the rest of the team.
You might discover some hidden talent!
21. Holiday Scavenger Hunt
Come up with a list of common and not-so-common Christmas-y items that might be found in the average home.
This list could include objects like a sprig of mistletoe, a candy cane, or a holiday-themed mug.
Then, at the start of the party, give everyone time to find as many items on the list as they can. The person with the most items wins!
22. Holiday Recipe Exchange
What are the best, worst, and weirdest dishes your family brought to holiday gatherings when you were growing up?
In this fun virtual holiday party game, have everyone come prepared to share their signature holiday recipes.
You can even do a potluck-style meal where everyone makes their favorite dish and shares it virtually!
Who knows, maybe someday we'll be able to send the smell of home cooking over Zoom.
23. Christmas Movie Quotes Quiz
How well do you know your favorite Christmas movies?
In this virtual holiday party game, challenge your friends and family to a quotes quiz.
Come up with a list of quotes from popular holiday movies and see who can guess the movie they're from.
Or give partial quotes and have your guests complete them.
This way, even the wrong answers will get laughs.
24. Talent Show
Many people get butterflies when they have to speak in front of others. But does this apply to virtual get-togethers as well?
Find out with a holiday-themed talent show!
Ask your team to take turns giving impressions, doing improv comedy, or belting out their favorite holiday tunes.
This is a great way to break the ice and get to know your colleagues (or family members) in a whole new light.
25. Share Awkward Christmas Photos
On the theme of getting to know your colleagues better, why not share some awkward Christmas photos?
We all have them- those cringy pictures where everyone is wearing matching outfits and forced smiles.
Or the adorable outtakes from that photoshoot with three toddlers and a dog dressed as a reindeer. Share these memories (and have a good laugh) with your co-workers or family.
26. Gift Wrapping Party
If your remote team is the type that has to be productive to be happy, check an item off everyone's holiday to-do list by wrapping gifts during your holiday event.
Each attendee's gift-wrapping style will reveal a lot about their personality.
Who's the perfectionist, the artist, or the git-r-done type? While you work, you can exchange different gift-wrapping traditions from around the world.
27. A Few of My Favorite Things
We're not sure how this song from The Sound of Music became a holiday tune, but we aren't complaining.
Ask each of your guests to share a few of their favorite things with the group.
Or make this virtual party game a variation on "Two Truths and a Lie."
Everyone shares two things they love and one they hate, and the rest of the team members guess which is which.
28. Elf on the Shelf
Before the event, ask everyone that has an Elf on the Shelf at home to hide it somewhere in the background of their workspace.
See who spots it first! If multiple attendees have one, each person could take turns hiding the elf in the background of their video app.
It will feel like he's house-hopping!
What is a virtual holiday party?
A virtual holiday party is a holiday celebration held online using video conferencing platforms like Zoom or Google Hangouts.
To host a virtual holiday party, first, come up with a handful of team-building activities or Christmas games that will entertain your guests and set them at ease.
Next, send virtual invitations to your friends, family, or co-workers, asking them to join you on your chosen platform at the specified time and date.
Then decorate your virtual party space with festive background images and encourage everyone to come in their holiday best, ready to share the Christmas spirit.
What do you do at a virtual holiday Party?
How is an online Christmas party supposed to be fun?  Believe us: with careful planning, it can be a riot!
Creating a well-planned itinerary for your event can help avoid the awkward interruptions or lapses in conversation that tend to happen in virtual meetings.
Choose from the virtual holiday party ideas on this page, or take a look at the sample Christmas party itineraries we created below.
Virtual Holiday Party Ideas – Sample Itineraries
Traditional Virtual Holiday Party
Suggested dress: Ugly Sweaters
Playlist: Christmas Classics on Spotify
Host warms up the evening with holiday trivia.
Welcome message from the CEO
Latte tasting virtual event
Secret Santa gift exchange
Sweater contest winners selected
Christmas Brunch Party Ideas
Suggested dress: Pajamas
Playlist: Christmas Café Jazz on Spotify
Welcome and Meet-n-greet
Talent show once everyone is caffeinated
Charitable donations taken
A 007 Themed Virtual Holiday Party
Suggested dress: Black Tie (or White Tie, if you really want to do it right)
Playlist: Christmas Waltz on Spotify
Host warms people up with a Christmas movie quiz.
Holiday scavenger hunt
Door prizes and closing remarks from the company president
How to Plan an Awesome Virtual Holiday Party
Hosting any memorable event takes forethought and prep work.
When your guests are attending virtually, you need to be doubly sure to have everything in place ahead of time.
Coordinated activities often require you to mail your guests materials – whether it be craft supplies or a chocolate sampler – in time for everyone to have them on hand for the party.
Get Your Guests Involved in your Virtual Holiday Party Ideas
Getting family or team members involved in the party planning will build anticipation and help hesitant guests wrap their minds around the idea of a virtual social event.
Poll your guests: would you rather learn lock picking or magic tricks? Would you be more into a coffee tasting or tea bar?
Share our list of holiday party ideas with them to see which activities will build holiday spirit among your crew.
Call the Virtual Holiday Party Professionals
Does it still seem like a lot to plan?
Well, it is if you do it yourself! Get in touch with us at Jelly Donut Events, and we'll help coordinate the whole thing with you.
We jump at creative party ideas and will love working with your vision.
Together we can transform your virtual or hybrid holiday event into the most wonderful time of the year.
Use the form below to reach out to us, or email us at [email protected].